Unemployment
We Are A Global Non-Profit Organization That Supports Good Causes and Positive Changes All Over The World.
Solving Unemployment Problems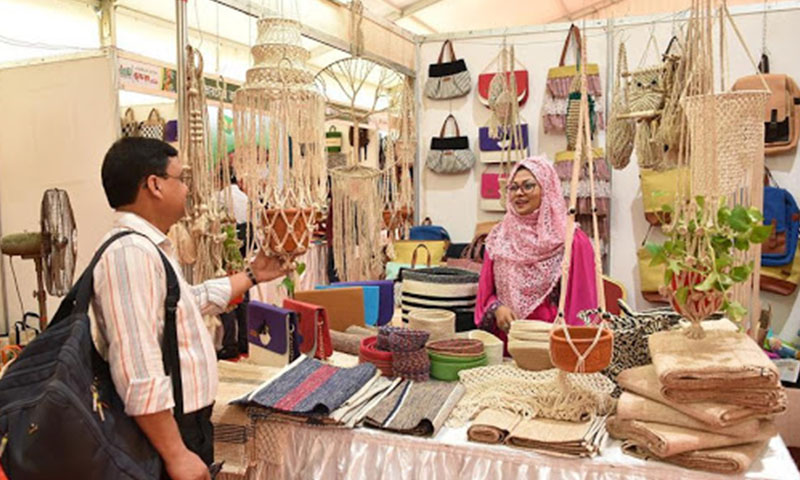 Pathway is a name of service to humanity. The helpless poor oppressed oppressed-educated educated-uneducated people always stand by and will stand by. As Bangladesh is a populous country, there are many big problems. Pathway has been solving various problems of the people as a non-profit organization. The unemployment problem is big in Bangladesh. Pathway has taken several effective steps to address or reduce this problem. Among the unemployed, various programs have been taken up like giving grants, lending, driving, block batik and beautician, etc.
 
Pathway is a viable enterprise that collects cottage industries, weaving industries, handicrafts, and pottery products from the rural level. Handmade industries collected from different parts of the country have been selling products through e-commerce in the country and abroad. Pathways have been playing a special role in spreading the ancient traditional industries of the country among the present people. Pathway is working in different ways for the empowerment of women in Bangladesh. 
A big reason for Bangladesh is to look down on women. If men and women work equally, it will increase in the country. The number of young unemployed among the unemployed in Bangladesh is 25%. The number of unemployed in the country is 26 lakh and as a percentage 4.2% of Bangladesh. Although Bangladesh is a country of high growth, employment has not increased much. Although the economy is now recovering, the challenge is to increase employment. There is no definition of unemployment in Bangladesh. Unemployment in other countries is called long-term unemployment if the United States does not work for 28 weeks or more. Long-term unemployed are those who do not work in the European Union for more than a year. Not working for 1 hour a week does not apply to developed countries, it does not apply to others. Because in developed countries unemployment allowance is available. In a country like Bangladesh, one has to be engaged in some work to make a living. 
Although the jobs are not suitable for living, the wages for a living are very insignificant. As a result, they are considered to be engaged in work without minimum income. About 85% of the people in Bangladesh are employed in the informal sector. In most cases, there are no rules for determining salaries and allowances. In the current context, everyone must come forward to solve the problem of unemployment from their respective positions. 
Apart from the government, various non-governmental organizations and NGOs are working to solve the problem of unemployment. The role of Pathway's activities is undeniable in the role that NGOs are playing in eliminating unemployment. Every year Pathway takes up various programs with the unemployed. Due to the problem of unemployment, various adverse situations are constantly increasing.
 Pathway's initiative provides various incentives and inspirations for the young unemployed. Pathway's initiative includes technical training, computer training, sewing training, and various other activities to solve the problem of unemployment. Pathway has been expanding its activities from village to town. Pathway always works with the people who take self-employment initiatives at the rural level. Both men and women extend a helping hand equally. At the rural level, Pathway is collecting various handicrafts from the rural level and supplying them to the people at home and abroad. Pathway is working to harness the creative energy of different people to turn their mental thinking into action. Pathway has been providing low-interest loans to make the dreams of the unemployed a reality. Physically and mentally the unemployed have always been cooperating. 
Pathway is working to solve the problem in various ways. Pathway has become a private NGO in Bangladesh and is participating in various activities in the country. The country has stood and will stand by the people in various adverse situations. Bangladesh is a developing country. 
As a developing country, the problem of unemployment is increasing day by day. Along with the government's efforts to eradicate the problem of unemployment, everyone must come forward privately. Pathway is working on its initiative as well as privately to reduce the unemployment problem in the country. Pathway continues to make impeccable efforts to free Bangladesh from unemployment in the future. The Pathway goal is to create a safe and beautiful society for future generations where people are financially self-sufficient and work together regardless of gender. Pathway is working tirelessly to implement the prerequisites of making a society a better citizen. The problem of unemployment is as much a curse on an unemployed person as it is a curse on a country or a nation or a country's economy. Unemployment is one of the most complex problems in Bangladesh. Needless to say, in an agricultural country like Bangladesh where only 25 percent of the people are educated, if a large number of able-bodied people become unemployed, the country's crisis will reach any level. Women's empowerment plays an important role in eliminating unemployment for the country. At the rural level, women are neglected by men. Neglected women can play a big role in the development of the country. 
The Pathway initiative has taken up various programs among the neglected women at the rural level. Pathway offers various training programs to rural women who are interested in self-employment. Some of the notable activities are Nakshi Kantha sewing, will weaving, beautician, cane work, making earthenware, and cooling.